Welcome to Grace Landing
Our New Residential Living Community in Brookfield, WI
Opened in 2020
State-of-the-Art Facilites
Grace Landing features three fully accessible 8-bed CBRF homes
surrounded by green space in the heart of Brookfield, WI
Designed Specifically for
Individuals with ID/DD
Homes accommodate up to 24 adults with intellectual and developmental challenges.
Personalize Care with
Quality Staff Support
Award-winning employee recruitment and retention programs.
Fully trained staff specializing in working with the developmentally disabled.
Once a Dream, Now a Reality for Families with Special Needs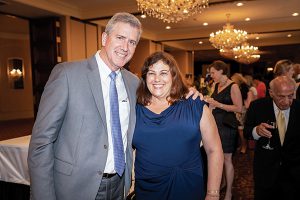 St. Coletta of Wisconsin has partnered with Duane McAllister of Kelly Homes, Inc. in an effort to build and support a new Brookfield living community for individuals with developmental disabilities. The project, once a dream by Duane and his wife, Connie, to provide a long-term solution for their daughter Kelly's specialized care needs is now becoming a reality.
In October 2019, the City of Brookfield's Common Council unanimously passed a conditional use permit for the property located at 16760 W. North Avenue. Planned construction includes three state-of-the-art Community-Based Residential Homes (CBRFs) which will be fully accessible to allow all residents to "live in place" while receiving individualized medical and behavioral supports. Each CBRF will be a single level home, approximately 4,500 sq ft in size with vaulted ceilings in the living space to provide an open environment and abundant natural light. Each will include an attached two-car garage sufficient in size and height to accommodate a 12-passenger van. In addition, the property will feature a community green space to allow for residents, families, and caregivers to congregate for gatherings and provide opportunities for physical activity.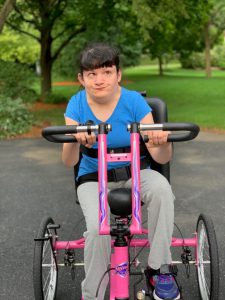 The McAllisters are one of 24 families seeking residential services at Grace Landing. Kelly McAllister is 30 years old and has resided in Brookfield with her parents, Duane and Connie, her entire life. Kelly was born without a cerebellum, which controls language and movement, and has both orthopedic & intellectual disabilities that prohibit her from ever living independently. Duane and Connie recognized they need to find a long-term solution to Kelly's care needs since she will most likely out live her parents. Realizing that the time is now, they formed a group of like-minded families in the Brookfield area that are interested in building residential facilities in the community they have already been residents of for many years. The McAllisters chose to partner with St. Coletta of Wisconsin to realize their dream of Grace Landing.
St. Coletta of Wisconsin has a long standing history of providing quality care for thousands of individuals with developmental disabilities. In August 2018, St. Coletta expanded services with their first Intergenerational Care Center (IGC) in Brookfield. Partnering with Elmbrook School District to lease space at Fairview South School, St. Coletta opened their daycare center which houses three different day programs. The Golden Options program, provides a safe and comfortable space for individuals who are elderly and who may suffer from Alzheimer and dementia, the Excel day program provides skill building and socializing opportunities for the disabled and the Genesis program gives young adults with developmental disabilities an opportunity to build on their education and find community employment.

Construction will begin Spring of 2020 with the goal of opening in October 2020. The capital funding needs for this project will exceed $3.5 million with an estimated $2 million of support already secured. St. Coletta and Kelly Homes, Inc. are currently seeking additional opportunities for support from local businesses, individuals and grants/foundations. Please contact Robin Baker, Vice President of Development a for more information at #920-674-8331 or

gro.iwattelocts@rekabr

.



Pictured above Duane and Connie McAllister and Daughter Kelly  (Photo Credit Karen Pilarski and MKE Lifestyle Magazine)
One Mission. Many Hearts.
Richard G.
Resident, 5 Years
Shaun W.
Resident, 35 Years
Shirley Y.
Resident, 44 Years
Craig D.
Resident, 28 Years
Lynnea L.
Resident,9 Years
Angel L.
Resident, 8 Years
The numbers speak for themselves.
St. Coletta currently provides residential and vocational services to almost 400 people.
We have 300 hundred caregivers at any given time and are proud to have an annualized retention rate of 92%
Our rich history dates back to 1904 and our founders, the Sisters of St. Francis of Assisi
"I believe in St. Coletta, the mission, the Sisters and the work."
Tim Shriver
International Chairman, Special Olympics